Why Join NSS?
Because You Can Make a Difference!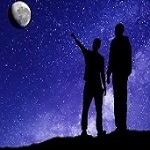 Advance the Space Movement
Become part of a "Dynamic Community" that fosters the exploration and settlement of space
Stay Informed
Ad Astra, the award winning magazine and the Ad Astra Downlink
e-newsletter keep you up-to-date on
NSS activities and the latest advances
in space settlement
Engage, Motivate and Inspire
Share Your Passion for Space
Lead the Way
Become an NSS Volunteer on the local or national level and take part in tangible activities that move the space development agenda forward
Get Rewarded
NSS membership includes an invitation to join the NASA Federal Credit Union where you can enjoy competitive rates on credit cards, loans and deposits
Membership starts as low as $25. Join now and help secure your future in space!
NSS is a non-profit 501(c)(3) organization. The portion of Membership Dues above $12.50 ($9.00 for Digital-only) can be considered a donation for U.S. tax purposes.