Gallery for NSS Space Settlement Art Contest
All art on these pages is copyrighted by the individual artists and may not be used without the artist's specific permission.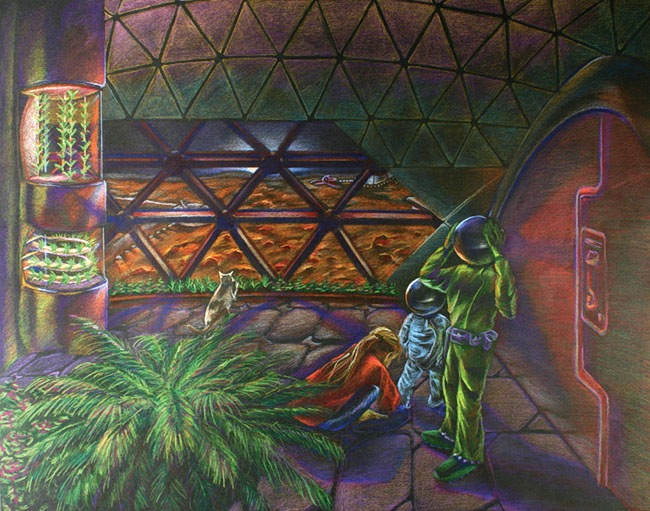 A Day in the Life of a Martian Family
by Kristin Medin
Category: Martian Settlements
Description: In the future, we fully expect to see colonizing families on Mars. The habitat is a geodesic dome which also supports numerous species of flora and fauna.
Medium/Tools Used: Prismacolor pencils on Arches black paper.