Gallery for NSS Space Settlement Art Contest
All art on these pages is copyrighted by the individual artists and may not be used without the artist's specific permission.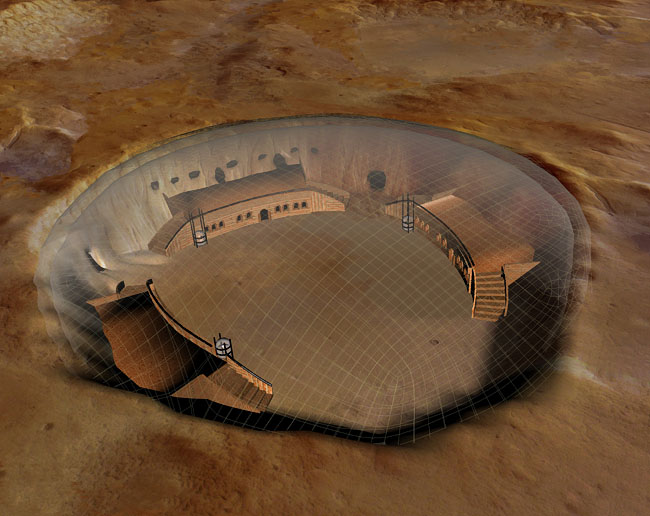 Crater
by Joanna Kozicka
Category: Martian Settlements
Description: The base is placed inside a Martian crater sealed by a transparent cover. On the bottom are placed masonry structures made with local materials. Additional tunnels and chambers are drilled behind the slopes' surface with windows that have a view on the crater's open space. The living area is placed on several levels depending on the crater's depth. The masonry stairs and small rail lifts provide the necessary means of communication.
Medium/Tools Used: blender, gimp