Gallery for NSS Space Settlement Art Contest
All art on these pages is copyrighted by the individual artists and may not be used without the artist's specific permission.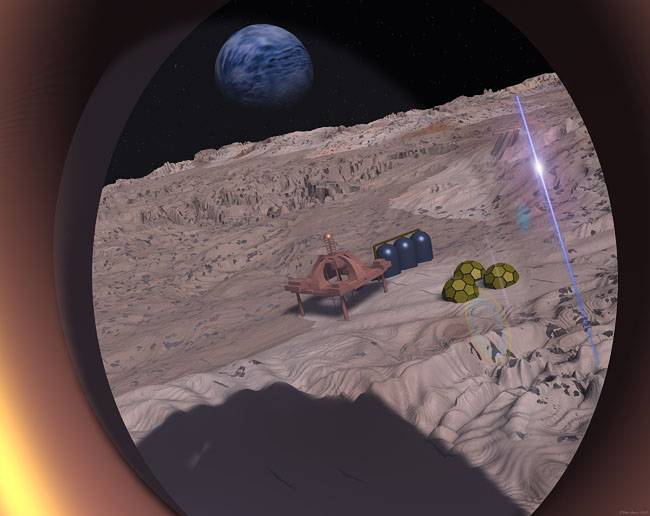 Montes Apenninus Encampment MA-1 Flyover
by C.Wm. House
Category: Lunar Settlements
Description: Lunar Mining operation MA-1 in the Montes Apenninus Range presented as a "Flyover" view.
Medium/Tools Used: MojoWorld 3.1.1 Professional