Gallery for NSS Space Settlement Art Contest
All art on these pages is copyrighted by the individual artists and may not be used without the artist's specific permission.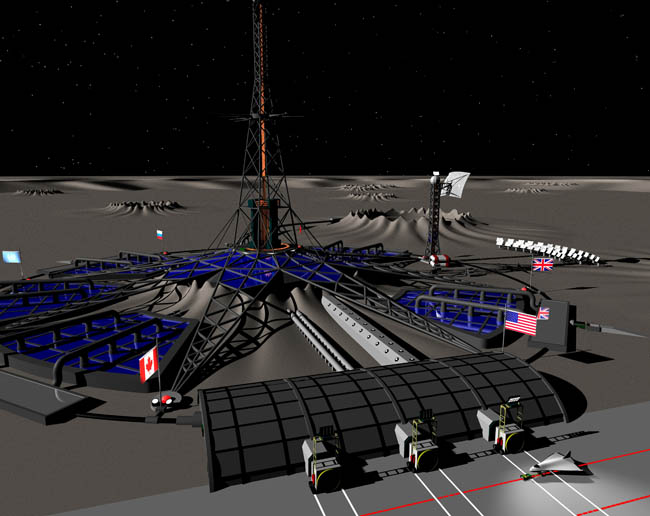 Moonbase Texceros
by Dan Thole
Category: Lunar Settlements
Description: Early stages of Moon bases are multinational projects. Often starting with just a spaceport. Nearby craters are strip-mined for raw building material. These stripped out craters will then be used to house the next Moon base.
Medium/Tools Used: Modeled in Rhinoceros. Rendered in Cinema 4D.