Service Area
Nashik District
Postal Address
35, Panchavati Housing Society
Vijaynagar, New Adgaon Naka
Nashik 422 003
INDIA
Contact Name
Avinash Shirode
Phone Number
91-942-2245300
Email Address
Alt. Contact
Dr. OmPrakash Kulkarni
Alt. Phone
91-9422245346
Alt. Email
Meeting Times
Once in two months
Meeting Place
Varies
Projects
Space technology awareness for tribal and rural area schools
Chapter Code
CH529
District Code
IN
Last Update
3/2/2021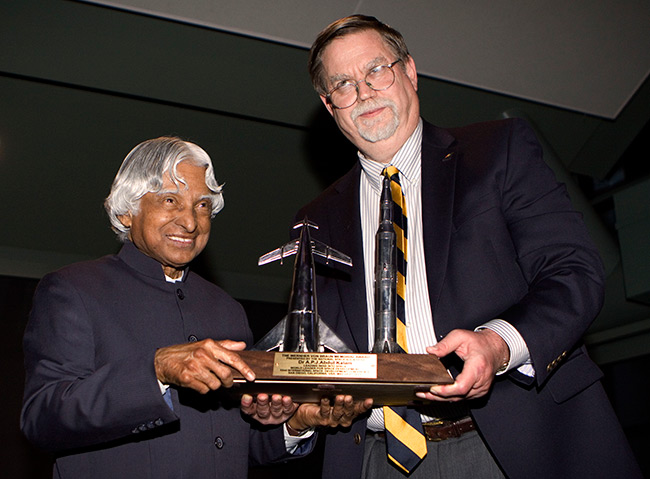 The late Dr. A.P.J. Abdul Kalam (1931-2015) receives the prestigious National Space Society Von Braun award for leading India into space and for being a global leader in space development. Presenting the award is NSS Chairman Mark Hopkins. Dr. Kalam is one of India's most celebrated scientists and statesmen and was President of the Republic of India from 2002 through 2007. He was regarded as one of the greatest minds, visionaries, and peacemakers of the early 21st century.