Gallery for NSS Space Settlement Art Contest
All art on these pages is copyrighted by the individual artists and may not be used without the artist's specific permission.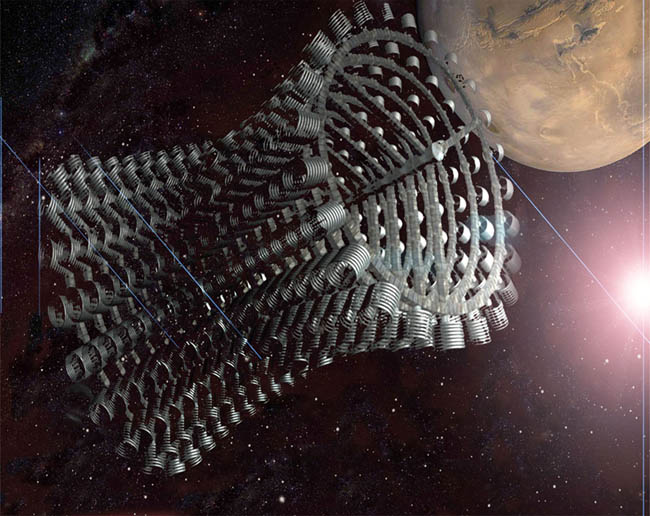 Space Colony
by Pablo Montero Gustavo Sureda
Category: Orbital Settlements
Description: Space colony in Martian orbit.
Medium/Tools Used: Started with CAD 2007, continued with 3D Max 9 and finished with Photoshop.