Gallery for NSS Space Settlement Art Contest
All art on these pages is copyrighted by the individual artists and may not be used without the artist's specific permission.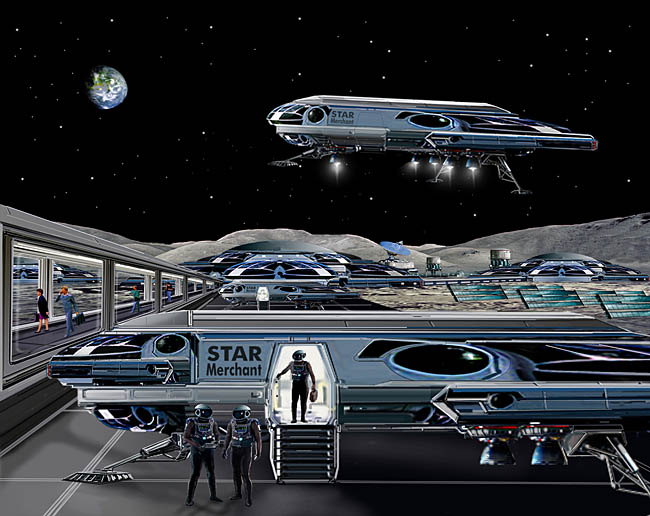 Star Merchant
by Bill Wright
Category: Lunar Settlements
Description: Star Merchant Enterprises has emerged as the leading mover of passengers and cargo to the thriving metropolis of Aristarchus City on the Moon.
Medium/Tools Used: Photoshop.