You are Invited to a National Space Society Space Forum  
Thursday, July 22, 2021, 9:00 pm EDT  to 10:15 pm EDT
Rocket Summer: The Adventures of Blue Origin, SpaceX, and Virgin Galactic
It's rocket summer! There has never been a summer like this in the history of commercial space. Virgin Galactic has just made a successful flight with Sir Richard Branson on board as one of the passengers. Blue Origin will fly a crew of four to space on July 20 aboard its New Shepard vehicle, with Jeff Bezos as one of the passengers. SpaceX's Starship may be making its first full-up orbital test flight later this summer. Join NSS Space Ambassadors Loretta Hall, Bruce Mackenzie, Casey Steadman, and moderator Jim Plaxco as they provide an overview of these historic events and discuss their larger implications for the development of commercial space.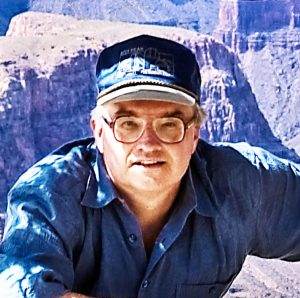 Moderator Jim Plaxco is a former Vice President of the National Space Society and former NSS Director of Information Systems. He is President of the Chicago Society for Space Studies and serves as the NSS Space Ambassadors Economics Subject Matter Expert. Jim has previously served as President of the Northern Illinois Space Advocacy; as Vice President of the Planetary Studies Foundation; as manager of the Enterprise in Space Orbiter Design Contest; and as a board member for the National Space Society, Planetary Studies Foundation, Harper College Center for Meteorite and Planetary Studies; and Enterprise in Space. He was also a recipient of the Planetary Studies Foundation Outstanding Service Award and the National Space Society's Award for Excellence. As a digital artist, Jim has judged space art contests for NASA, NSS, EIS, and the IAA. For more, see space.nss.org/space-ambassador-jim-plaxco

Loretta Hall is an author and freelance writer whose work concentrates on human space exploration and its history. She serves as a member of the NSS Space Ambassadors Subcommittee, and she is a Space Ambassador Subject Matter Expert on Space History and Women in Space. In 2016 she was named the National Federation of Press Women's Communicator of Achievement. For more, see space.nss.org/space-ambassador-loretta-hall

Casey Stedman is the Education and Training Officer for the Association of Spaceflight Professionals (ASP) and a bioastronautics researcher with the international Institute of Astronautical Sciences (IIAS). He is a career military officer, having served over 18 years in the Air Force and Reserves. He is a navigator with 4,000 hours flying time, and veteran of the wars in Iraq, Afghanistan, and Syria. He has twice taken part in NASA analog astronautics programs- first as the mission commander of the 2nd Hawaii Space Exploration Analog Study (HI-SEAS) in 2014, and then as a mission specialist during the 10th Human Exploration Research Analog (HERA) at Johnson Space Center in 2016. He has amassed over 150 days in isolated space simulations. Casey has a BA in Geography from Central Washington University, and is pursuing a Masters from Embry-Riddle Aeronautical University in Human Factors. He has completed graduate certificates in Flight Testing from the University of Kansas and Commercial Space Studies from Florida Tech. For more, see space.nss.org/space-ambassador-casey-stedman

Bruce A. Mackenzie is a former member of the Board of Directors for the National Space Society (NSS). Mr. Mackenzie has also been an active member of the NSS Boston chapter, serving in many roles, including chapter President. Mr. Mackenzie is a consultant in computer applications and software.
Register today to reserve your seat and ask your questions. Register no later than July 22 at 8 pm EDT.
Previous NSS Space Forums can be found in our YouTube Channel.